Well over the weekend I completed my F&S exchange square but still need to do up the name, date, and country one which maybe I'll do tomorrow. So I got startitis and so after digging through my stash for a bit I decided that since My lady of the snow has been kitted up for a year now that I should start that one. So before I go to sleep tonight I just wanted to show you my progress. Its not much since using Treasure Braid thread slows down my stitching and I started in the middle of the pattern and that began with a blend of Treasure Braid and DMC thread. I am using the suggested fabric since I like the way it looks. Its 28 count Jobelan 'Lightening Strike' by Polstitches. Anyway heres about 3 hours of progress: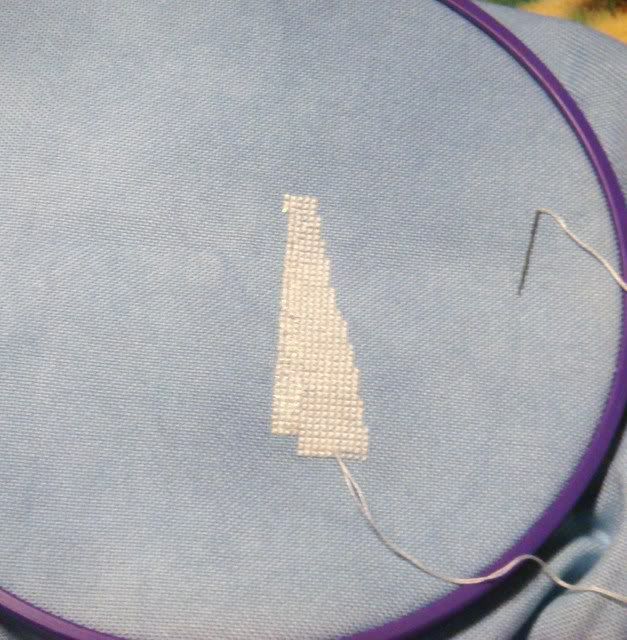 Okay now onto my excitement.
Vermillion stitchery
has chosen a Snowman theme for their 2008 series! Woohoo! I think I am going to put down My lady of the Snow and stitch up January's snowman. February isn't out yet but hopefully soon.